As you look at your bills, add up how much you spent on your children.
How much do you each year spend on clothes? Toys? Lessons, tutoring, sports, and more!?
Raising a child can be expensive! In fact, CNN Money estimates it will cost $235,000 over 17 years.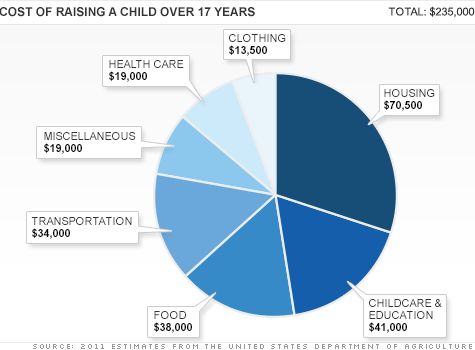 What if your children had all those things, but didn't have great parents, like you, who care about being the best parent you can be?
You are invited to become a part of the Parents Toolshop® community if you share these values:
– Family comes first.
– People are more important than things.
– Your children are worth your investment — of time, energy, passion and money.
– Parenting is important, which is why you try to educate and train yourself, to do the best job possible.
If you had to choose between your children having the latest, greatest toy or the best You that can show up each day, which would you choose to give them?
The best you, of course!
So how do you plan to show up as your best you?
Attending the Advance On-Line TIPS class is one way. There, you'll discover how to:
– Build your child's self-esteem?
– Prevent power struggles?
– Teach children responsibility and self-discipline?
– Get your child to open up and confide in you?
– Improve your relationship?
– Reduce the stress in your household?
– Prevent the most common parenting challenges?
… and receive a plan you can use to parent each child, customized to your family and child's needs, even if they have special needs or issues.
All-inclusive, lifetime training package includes:
It's on-line, so parents worldwide can attend. And for the January 2015 class only, there will be:
– Half off tuition, through January 20th, (use "JANTIPS" in the cart)
– Live weekly support webinars so you can process and apply what you are learning to your family,
– Personalized coaching for four months for those with VIP seats. (There are only 10 and they are going fast!)
– Lifetime access to any and all current and future Parents Toolshop® resources. (Altogether, the course is valued at over $7000!)
Time commitment: With only 15 lessons, spread out over four months and almost a month's worth of breaks, even the busiest parent can attend. You tell us when you want the 15 live support calls, so they are convenient to your schedule.

One-time Tuition for Lifetime Training & Support: With the ½ off discount available through January 20, 2015, you can attend the Advanced T.I.P.S. course for only $4.15 a day for 120 days. That's less than a cup of coffee!

There are only 10 VIP seats and they are going fast. You want one of those, so you can get personalized coaching and support to get the most benefit from your participation.
Register now, using the button below and entering the discount code "JANTIPS" in the cart.
I'll be looking for your registration!
No thank you. I'd prefer seeing the T.I.P.S. Introductory Overview Program first